In September we celebrated a sod turning event at Goodna Special School in Brisbane's west. Now, just five months later, a 1400m2 foundation slab is in place, along with formwork and steel for the first floor suspended concrete platform.
"We're doing the first-floor pre-pour this week," grinned Matt Hemmersbach, the site's assisting foreman. "Right on schedule."
We're delivering a new administration centre for the school, along with 10 new general learning areas (GLAs). This building will include staff and student amenities and a lift.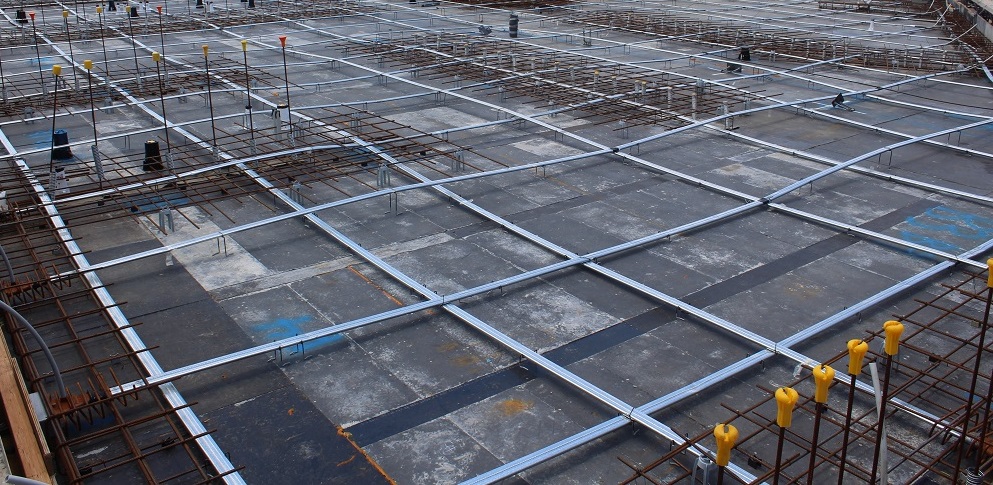 "Building schools is a real privilege," says Site Safety Advisor, Kylie McKinlay. "When I stop for lunch, I can hear the kids playing outside and I think to myself that we're building this for them. This building will actually affect their educational experience and moments like that make me realise how special school projects are."
This is second project we've delivered at Goodna Special School. A few years ago we delivered a three-story learning facility, which included 10 new GLAs, a commercial-grade hospitality kitchen, therapy rooms, sensory learning areas, and inspiring outdoor learning environments for students.
Goodna is also one of several school projects awarded to Wiley in the past few years. Other examples include Ferny Grove State High School's three-story learning facility and Indooroopilly State School's 16-classroom facility. We're also currently delivering new GLA buildings for Gainsborough State School and Waterford State School.
The project is being delivered for the Queensland Department of Education alongside Goodna State Special School, in conjunction with our partners at AECOM. A huge shout out to our Wiley team: Eion Kempster, Brady Allen and Karren Tanovic.