A sod-turning ceremony on Wednesday morning kicked off the construction phase of a new multi-purpose building at Goodna State Special School in Queensland. The new building is expected to house the school's administration centre, along with six new general learning areas (GLAs) for students.
In attendance at the event was Mr Lance McCallum, Member for Bundamba, Mrs Fleur Watson, School Principal, Mrs Danielle Butcher, P&C President and Annie Pinches and Corey McMaster from AECOM. Tom Wilson, Operations Manager and John Vu, Contract Administrator attended on behalf of Wiley, and the Department of Education was represented by Mrs Jane Coates. Goodna State Special School student representatives Malina, Jesse and Thomas were also there.
The new building comes about after a period of sustained growth in the area, which has led to an uptick in student enrolment.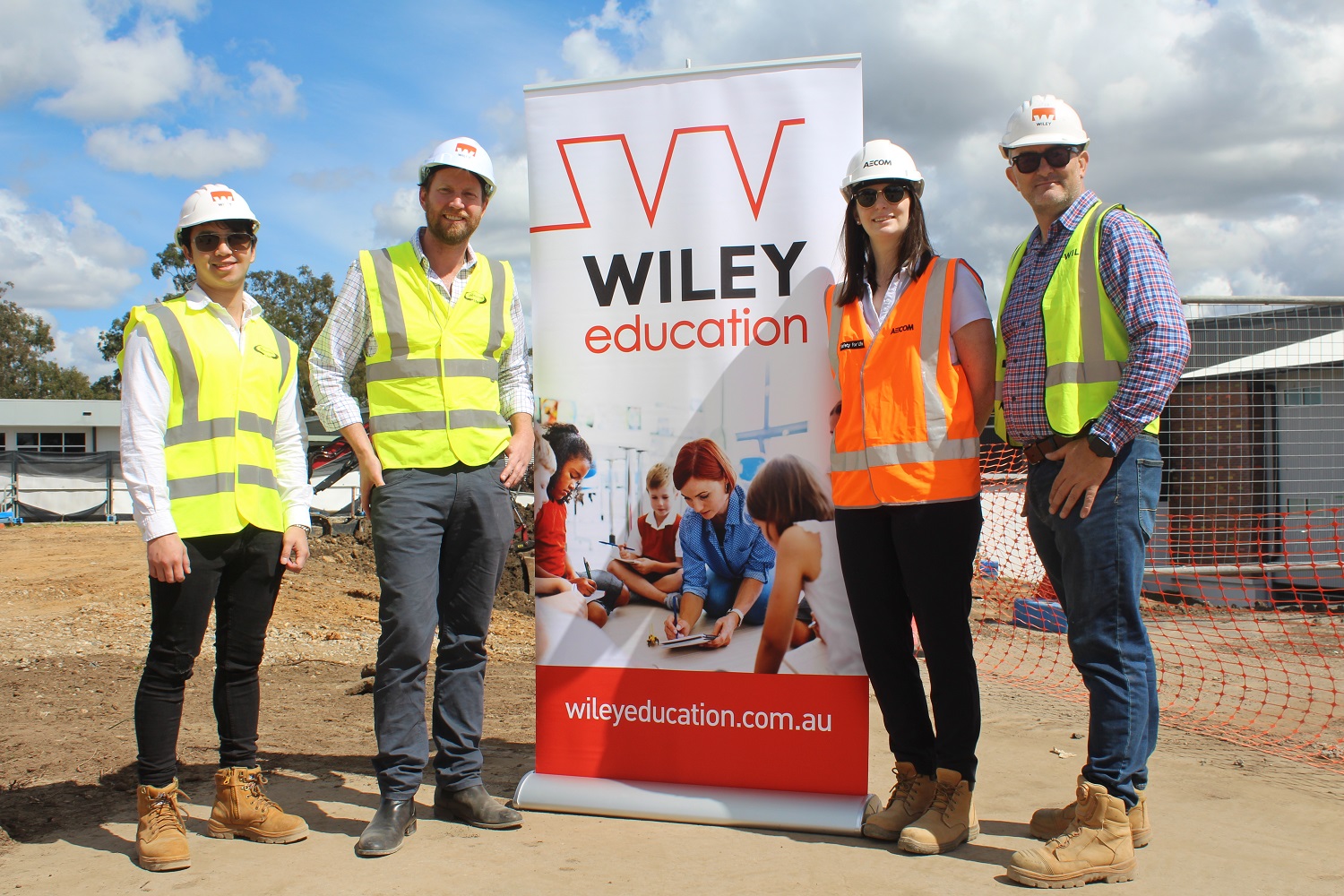 As MP Lance McCallum said in a short address: "I'm incredibly proud to be here today to celebrate the building of this piece of infrastructure for this wonderful and rapidly growing school that's going to support our local community."
After the sod turning event, Wiley Operations Manager Tom Wilson said: "We're excited to be working with the Department of Education and management at Goodna State Special School to collaborate on what will be our second project for the school. We want to thank everyone who has made this expansion possible.
He went on to say that Wiley has been on site since early 2022 completing demolition and earthworks before adding that the day's ceremony marked the beginning on the next phase. "We'll be pouring footings and putting in underground services over the next few weeks," he said.
In June of 2021, Wiley oversaw the delivery of a three-story learning facility for the school. This was our first project with Goodna and it included eight new GLAs, a commercial-grade hospitality kitchen, therapy rooms, sensory learning areas, and inspiring outdoor learning environments for students.
This latest project is being delivered for the Queensland Department of Education alongside Goodna State Special School, in conjunction with our partners at AECOM.