Chemring is boosting its operations to position itself to supply countermeasures for the F35-Lightning II (Joint Strike Fighter) with an expansion to their existing facility, designed, engineered and constructed by Wiley.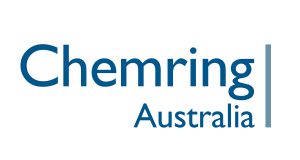 As part of the project, Chemring will expand its state-of-the-art countermeasure and pyrotechnic manufacturing facility in Lara – which is already one of the most advanced manufacturing facilities of its type in the world.
Wiley's Senior Project Manager David Burton Bradley said; "We are proud to be partnering with Chemring Australia on this project in Lara. Companies like Chemring and Sage Automation, who are also working on the project, share our Quality First values which makes for a fantastic outcome. Not only will Chemring benefit from these expansions but the local community will too, with 40 jobs set to be created as well as local suppliers and subcontractors."
The expanded facility will be used to design, install and commission manufacturing, and test infrastructure for the F35-Lightning II (Joint Strike Fighter) countermeasures.
The company is a leading developer, manufacturer and supplier of military-grade products for the defence and safety markets – this investment will help the company secure high value defence contracts.